Why Giving is Important
The most important reason is to honor God's command to "Bring the full tithe into the storehouse, that there may be food in my house. And thereby put me to the test, says the Lord of hosts, if I will not open the windows of heaven for you and pour down for you a blessing until there is no more need". Malachi 3:10 ESV
God's word in scripture encourages us to give the "first fruits" from our increase (Proverbs 3:9–10) in order to show our gratitude for Him supplying our own needs.
Our tithing (giving) is used to take care of the needs of others and God's ministries to His glory. Acts 20:35 states, "I have shewed you all things, how that so labouring ye ought to support the weak, and to remember the words of the Lord Jesus, how he said, It is more blessed to give than to receive".
We should cheerfully give of our first fruits (2 Corinthians 9:7) but giving in God's Kingdom should not only be considered as a time to sow into the lives of others. Giving, according to 2 Corinthians 9:6, is also the time to sow seeds for a harvest of bounty for our own future needs.
Text 2 Give
On your mobile phone text to (205) 282-4224
1) In the message field enter the dollar amount (example: $100) and the word TITHE or OFFERING. Press SEND.
2) FIRST TIME USERS: You will receive this message: Please complete this one-time registration to submit your gift.
3) Click on the link and complete the form and click GIVE.
4) After completing the form, you will see this message: Successful Registration and Donation!
5) You can now give anytime by simply texting any amount to this number.
6) Instantly, after this message appears, you will receive a text message that reads: Your giving to The Guiding Light Church was successful.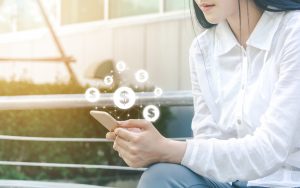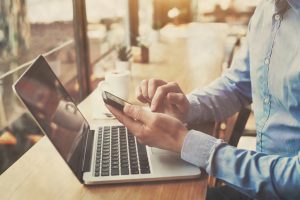 Give Online
For your convenience, an online link has been established that securely allows contributions made through the internet. Buttons connecting you to our online giving page can be found on this page and though out this site.
Cash App
Cash App is a mobile app downloaded to your phone allowing you to transmit your contributions securely from your mobile device.
a.    From the Cash App on your mobile device, send to $GLCgive
b.    If the name pops up but you're unable to proceed, tap the name and follow the prompt to get the name in your contacts. On the line labeled For, type Tithes, Offering, Gideon, Pledge, etc.  If left blank, the contribution will process as Tithes. Please add your full name and member#, if known.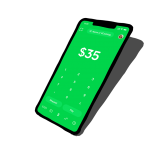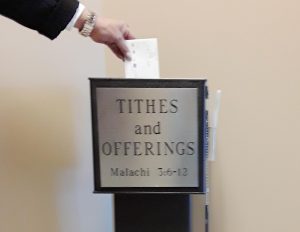 Give at Church
Giving is part of our Worship to God.  You are invited to come and study the Word with us as we give Praise, Glory and Honor to our LORD. We would love to have you attend our service on Sundays at 9:30 a.m.  Also, for your convenience, Giving Stations are located near main entrances throughout the building.  In addition to Sunday, the building is open 10:00 a.m. - 6:00 p.m. Tuesday - Friday. Thank you for supporting The Guiding Light Church.
Give, and it will be given to you. Good measure, pressed down, shaken together, running over, will be put into your lap. For with the measure you use it will be measured back to you." Luke 6:38