Sunday Sermon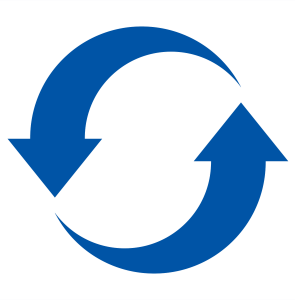 Our God has given us tremendous promises of blessings if we will simply obey him. This message seeks to make it clear that in exchange for obedience we can have the assurance of a divine guaranteed that in all things we will be blessed.
The Exchange Principle
All Life Is About Exchange
Everything is about give-and-receiving. Give and take.

One thing gives something and receives something in exchange for what it gives up.

Another thing receives that thing that was given and in exchange for the thing it receives gives something for it.

There are no free rides. There always is an exchange even when you are not aware of it. Somebody or something has exchanged something for what you receive.
It is like cause and effect. Take nature:

Plants take in carbon dioxide and exchange oxygen for it. Animals receive the oxygen and exchange carbon dioxide, that the plants need.
Buying and selling

A person wants to sell something, you want to buy that something. You give money in exchange for the something you want. There was an exchange.

In a relationship, two people come together and the exchange words of commitment. Each one gives something each one receive something.

We exchange our time at work in exchange for money.
Exchange is a fundamental principle of life. Everything has purpose and value for it to participate in the exchange cycle.

All things revolve around exchange.

If there is no exchange, there is robbery and fraud.

The principle of exchange can be broken for the moment but will be righted in time and a price will be paid by the thief.
Every day you exchange 24 hours of your life for that day

You gave up a part of your life doing something good or bad for that day.
All life is based upon this principle. You can't expect to receive something unless you first give something.

The principle is simple you must give/exchange something to get something.

Failure to participate in an exchange will have its consequences in time.

The Scales must remain balanced.
The word of God speaks of the principle of exchange in many places. Clearly we see it here although not defined as such.
Lk 6:38 Give, and it will be given to you. A good measure, pressed down, shaken together and running over, will be poured into your lap. For with the measure you use, it will be measured to you."
Ga 6:7 Do not be deceived: God cannot be mocked. A man reaps what he sows. 8 The one who sows to please his sinful nature, from that nature will reap destruction; the one who sows to please the Spirit, from the Spirit will reap eternal life. 9 Let us not become weary in doing good, for at the proper time we will reap a harvest if we do not give up. 10 Therefore, as we have opportunity, let us do good to all people, especially to those who belong to the family of believers.
Think of this and see

God gave man life and in exchange man was to give him honor and obedience

Man would obey and God would continue to exchange life to man

The first man broke the principle of exchange.

To right the principle, Christ exchanged his life for your life. We are now free
1 Ti 2:6 who gave himself as a ransom for all men—the testimony given in its proper time.
Now it is important for all to understand the principle of exchange.

Christ gave his life for us and we must understand we have to give something in exchange to receive the life he gave for us.

What do I speak of?

I speak of us learning to give ourselves as living sacrifices to the cause of Christ by accepting him as our Lord and Savior.

What must you do to be saved? Believe and confess. That is the exchange!
GOD HAS AN EXPECTATION OF US
Dt 10:12 And now, O Israel, what does the LORD your God ask of you but to fear the LORD your God, to walk in all his ways, to love him, to serve the LORD your God with all your heart and with all your soul, 13 and to observe the LORD's commands and decrees that I am giving you today
for your own good?
What God expects you to give in exchange for the things he will do for your good.

Reverence

Walk after him

Love

Service

Obedience

Why? For our own good.

God expects that everything you do you honor him. Whatever you do he expects you do it with him the reason you are doing it. You are to work for his glory!

1 Co 10:31 So whether you eat or drink or whatever you do, do it all for the glory of God.

Col 3:17 And whatever you do, whether in word or deed, do it all in the name of the Lord Jesus, giving thanks to God the Father through him.

Col 3:23 Whatever you do, work at it with all your heart, as working for the Lord, not for men, 24 since you know that you will receive an inheritance from the Lord as a reward. It is the Lord Christ you are serving. 25 Anyone who does wrong will be repaid for his wrong, and there is no favoritism.
Learn To Exchange With God
FOR YOUR GOOD AND YOUR FAMILY'S SAKE, LEARN TO EXCHANGE WITH GOD!
God's #1 Expectation The greatest commandment!
Dt 6:4 Hear, O Israel: The LORD our God, the LORD is one. 5 Love the LORD your God with all your heart and with all your soul and with all your strength.
Mt 22:35 One of them, an expert in the law, tested him with this question: 36 "Teacher, which is the greatest commandment in the Law?" 37 Jesus replied: " 'Love the Lord your God with all your heart and with all your soul and with all your mind.' 38 This is the first and greatest commandment.
The most important thing we can do when we love our families is to love God

Then God tells us to have no idols. Nothing before him in our devotion!
Ex 20:1 And God spoke all these words: 2 "I am the LORD your God, who brought you out of Egypt, out of the land of slavery. 3 "You shall have no other gods before me.
GOD EXPECTS THAT NOTHING WILL REPLACE HIS PROMINENCE IN OUR LIVES
4 "You shall not make for yourself an idol in the form of anything in heaven above or on the earth beneath or in the waters below.
5 You shall not bow down to them or worship them;
Why?
for I, the LORD your God, am a jealous God, punishing the children for the sin of the fathers to the third and fourth generation of those who hate me,
6 but showing love to a thousand generations of those who love me and keep my commandments.
The best way you can love your family, provide for them, protect them, secure them and bring all they need into your household is by putting God first.

If you express your love to God not only will he love you back but he will express his love also to your family.

He will express his love to your children and your children's children.

We all must learn to show God that we are willing to exchange what we think is important simply for a relationship with him.

Remember Abraham:
Gen 22:1 Some time later God tested Abraham. He said to him, "Abraham!" "Here I am," he replied.
2 Then God said, "Take your son, your only son, Isaac, whom you love, and go to the region of Moriah. Sacrifice him there as a burnt offering on one of the mountains I will tell you about."
You shall have no other gods or anything before me. God was testing him to see if he truly would have nothing before him.

This was a tremendous test. We have many more things we will put before God. We put our sleep before God.

However, Abraham pass the test.
10 Then he reached out his hand and took the knife to slay his son. 11 But the angel of the Lord called out to him from heaven, "Abraham! Abraham!"
"Here I am," he replied.
12 "Do not lay a hand on the boy," he said. "Do not do anything to him. Now I know that you fear God, because you have not withheld from me your son, your only son."
After this, God revealed himself as Jehovah Jirah. He provided what Abraham needed to do for God and to make the sacrifice for God

Because Abraham was willing to turn his will over to the Lord and to love God more than everything else, including his son, God in return was willing to provide everything that Abraham needed.

We need to get this! We really need to get this!

I mean we really need to get this!!!

Now watch what this meant for his children and his family!
15 The angel of the Lord called to Abraham from heaven a second time 16 and said, "I swear by myself, declares the Lord, that because you have done this and have not withheld your son, your only son,
17 I will surely bless you and make your descendants as numerous as the stars in the sky and as the sand on the seashore. Your descendants will take possession of the cities of their enemies, 18 and through your offspring all nations on earth will be blessed, because you have obeyed me."
We must learn to love him more than anything he created for us. This absolutely in our best interest and our family's!

Understand, he can create more of what we already love and can make new an unimaginable things no man can create.

Can you think of anything man has ever created that is better than the natural things God has created for us?
After all he has done for you, he expects you to love him as he says to love him!
Love the LORD your God with all your heart and with all your soul and with all your strength.
The Lord is to be at the center of our heart. He is to be our greatest love.

Our minds are supposed to be focused on our God. We should be thinking about him in all that we think and say.

In the things that we do, we should do it with him in mind.
In other words, God expects an exchange.
We replace all of our desires with a desire for him

We replace all of our thoughts with our thoughts to satisfy him

We replace all of our activities with activities to be done for him

In exchange for our total devotion to God. God exchanges his favor upon us!
Dt 4:40 Keep his decrees and commands, which I am giving you today, so that it may go well with you and your children after you and
that you may live long in the land the LORD your God gives you for all time.
Dt 5:33 Walk in all the way that the LORD your God has commanded you,
so that you may live and prosper and prolong your days in the land that you will possess.
What does it take! You exchange your will for his. That's all he ever has wanted from us.
GOD EXPECTS YOU TO EXCHANGE YOUR WILL FOR HIS
Isn't that what Jesus did? Adam chose his will over God's. Think of how often we do the same! If we would just make this exchange how much better he would work our lives out for our good!

We can't do this for ourselves. Somebody is always doing things in the this life to harm us.
Listen I will tell you, Failure to exchanges our will for God's has its consequences.
FAILURE TO EXCHANGES OUR WILL FOR GOD'S HAS CONSEQUENCES.
Dt 30:17 But if your heart turns away and you are not obedient, and if you are drawn away to bow down to other gods and worship them,
18 I declare to you this day that you will certainly be destroyed.
You will not live long in the land you are crossing the Jordan to enter and possess.
19 This day I call heaven and earth as witnesses against you that I have set before you life and death, blessings and curses.
Now choose life, so that you and your children may live 20 and that you may love the LORD your God, listen to his voice, and hold fast to him.
For the LORD is your life, and he will give you many years in the land he swore to give to your fathers, Abraham, Isaac and Jacob.
Now here's the fundamental principle of exchange with a question that Christ asked of us all.
Mt 16:24 Then Jesus said to his disciples, "If anyone would come after me,
he must deny himself and take up his cross and follow me.
25 For whoever wants to save his life will lose it, but whoever loses his life for me will find it.
26 What good will it be for a man if he gains the whole world,
yet forfeits his soul? Or what can a man give in exchange for his soul?
Christ is telling us a simple principle that if we want to experience the type of life that he is offering we must exchange ourselves for it. This is what he means by deny himself.

Then, he must walk in the way that Christ has assigned him.

There must be an exchange!

Too many of us have an entitlement attitude towards God. We think he is just supposed to do for us!

Tell me?!
JUST WHAT DO YOU THINK GOD OWES YOU?
WHY DO YOU FEEL, AFTER ALL HE HAS DONE FOR YOU, YOU DON'T OWE HIM ANYTHING?
WHY?
Why do you keep trying to bend God's will to yours?
Verse 25 tells us very clearly we must exchange our life, our way of living to receive his way of living.
25 For whoever wants to save his life will lose it, but whoever loses his life for me will find it.
We cannot live the blessed life holding on to our life.

We cannot live the blessed life that Christ wants us to have while holding on to the life we want to have.

Something will have to be exchanged

Christ will accept our lives and give us in exchange the type of life he wanted us to have from the very beginning.

To have the blessed life we must give up in exchange the life we choose to have ourselves.

Then he asked us two fundamental questions for us to ponder and to carefully consider:
26 What good will it be for a man if he gains the whole world, yet forfeits his soul? Or what can a man give in exchange for his soul?
He is warning us that there is nothing in this world that is worth having that we should exchange our eternal lives for it.

You will exchange your life for something. What can be worth your soul?

Is there anything in the world that is worth losing all life is supposed to be about?

Some of you are exchanging things of your life for things in the world that cannot ever give you complete joy.
Then he asked the second question

Or what can a man give in exchange for his soul?

What can you offer Almighty God that he will accept in exchange for your life?

What is God looking for from us that he is willing to exchange all his riches of heaven in glory?

What can we give him that he will give such wonderful, unimaginable blessings to us for?

Think about that! What do we have to offer God that he would be as good to us as he is?

The fact is, it defies all reason but, Almighty God is simply interested in one thing; that we give ourselves totally and fully to him!

In exchange for the eternal riches and blessings in heaven, he says commit ourselves to him!
This is why we have undertaken this exercise to present our bodies as living sacrifices. God desires us to give ourselves to him. Not partially, but all of our life, all of the time we are living he expects us to give ourselves to him.
Ro 12:1 Therefore, I urge you, brothers, in view of God's mercy, to offer your bodies as living sacrifices, holy and pleasing to God—this is your spiritual act of worship.
See it!

In exchange for God's mercy…offer your bodies living a life pleasing to God

To be able to do this he tells us very clearly we have to stop thinking for ourselves and stop following the pattern of the world then we can experience the real true joy and will of God for our lives.
Ro 12:2 Do not conform any longer to the pattern of this world, but be transformed by the renewing of your mind. Then you will be able to test and approve what God's will is—his good, pleasing and perfect will.
The psalmist asked the question also and gives the same answer
Ps 116:12 How can I repay the LORD for all his goodness to me? (What can I give in exchange for all of his goodness to me?)
13 I will lift up the cup of salvation and call on the name of the LORD. 14 I will fulfill my vows to the LORD in the presence of all his people.
God expects us to fully commit ourselves to serving him.

God expects us to fully commit ourselves to honoring him

God expects us to fully commit ourselves to obeying him
A FULL COMMITMENT IS WHAT WE GIVE TO GOD IN EXCHANGE FOR HIS WONDERFUL PRESENT AND ETERNAL BLESSINGS!
Giving ourselves fully to God has always been the key to a blessed life.

We must learn to exchange with God if we expect to receive from God

everything is about exchange. How can we be so naïve or ignorant to think that God will give to us when we give nothing to him?

We all understand the law of exchange. It is internally wired in us it is hard to do something for somebody for nothing back in exchange.

Sometimes the exchange is simply the pleasure of being able to do for someone else. This is what love is all about.

God gives to us simply because he loves us but it is not without an expectation of us giving ourselves to him.
SALVATION IS GIVEN IN EXCHANGE FOR A CONFESSION
BLESSINGS ARE GIVEN IN EXCHANGE FOR COMMITMENT
THE QUALITY OF BLESSINGS IS DETERMINED BY THE QUALITY OF COMMITMENT
So many people want God to bless them but failed to realize that blessings are contingent upon a commitment to be obedient to the will of God.
Dt 28:1 If you fully obey the LORD your God and carefully follow all his commands I give you today, the LORD your God will set you high above all the nations on earth. 2 All these blessings will come upon you and accompany you if you obey the LORD your God:
2 Ch 16:9 For the eyes of the LORD range throughout the earth to strengthen those whose hearts are fully committed to him. You have done a foolish thing, and from now on you will be at war."
It is critically important that we understand that our quality of life is directly proportional to what we exchange with God for his favors.

You remember in Luke five when Jesus asked Peter to use his boat? Peter gave him his boat and in exchange when Peter was obedient to Christ, even when he had caught no fish after fishing all night, he caught a boat load of fish.

God is looking for a full committed life to him and his mission in your life. In exchange, he will bestow his blessings.

In each one of the above Scriptures we see that blessings are contingent upon a full commitment of obedience to his word.

Failure to be fully committed means forfeiting the blessings of God.

If you obey

You have done a foolish thing

We cannot substitute what we think, for what God in his word has clearly stated he accepts in exchange for his blessings.
Considerations
God expects obedience and obedience must be complete

if you obey. Not just sometimes…

if you fully obey

the same as fully committed
PARTIAL OBEDIENCE OR PARTIAL COMMITMENT DOES NOT SECURE COMPLETE BLESSINGS
Remember, you cannot reap where you have not sown. Life is based upon the exchange principle.

While there are many things that God has revealed to us in his word on how we are to live I want to make one simple principle of exchange that we all can understand so that everyone in this room can began to experience of better quality of life starting today.

If we expect to be blessed and highly favored of God, we must be fully committed to obedience!