Let's Talk Groups at GLC
Serving in a ministry or participating in a small group can be a vital part of your church experience. At GLC, our DP12 Small Groups (Divine Potential 12) were established to provide participants an opportunity for Accountability; Prayer; Praise; Love; and Evangelism. The DP12 small groups are developed around the common interests of its members. Those interests may range from community service to personal development to fun and fellowship. In addition to our DP12 groups, the Wednesday Night Bible Study Small Group provides an excellent opportunity for spiritual and personal growth. Group participants are encouraged to ask questions and participate in a deeper discussion of the Sunday messages. Church membership is not required to participate in any group.
Here are some of our current groups. Please contact Elder Letangelon Broadnax, letangelon.broadnax@guidinglight.org, for information about current groups or about starting a new group.
Acts Two Fellowship
Contact: Deacon Mary Davidson 205-555-5555
Renewed Fitness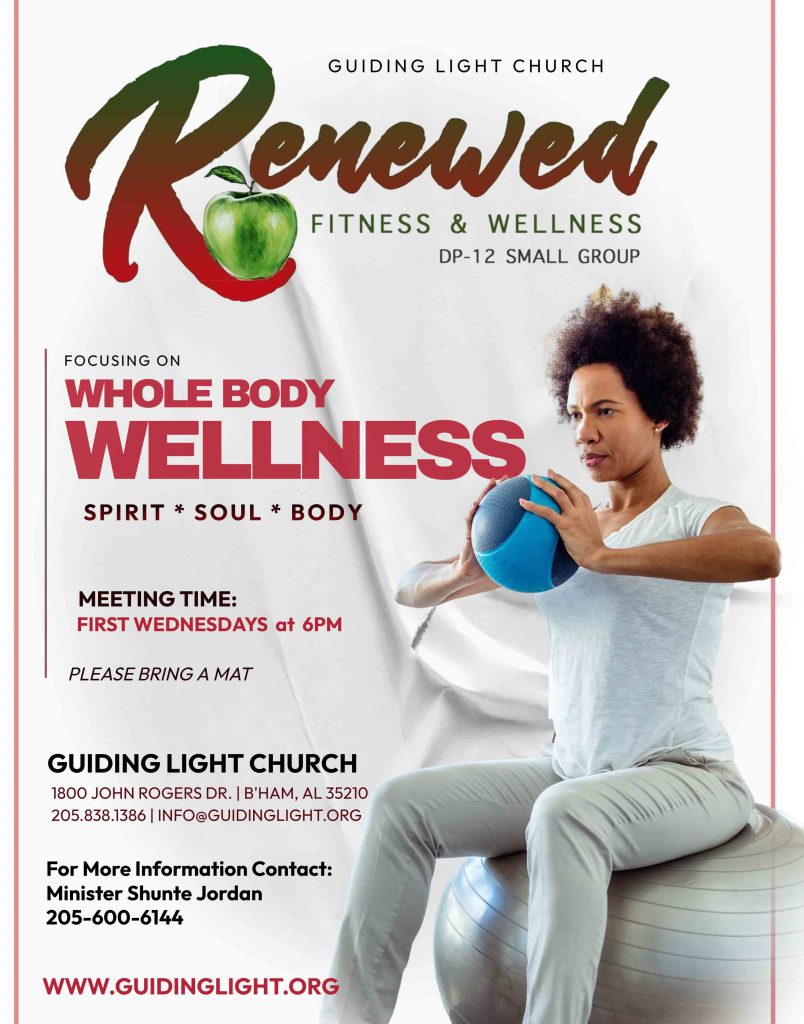 Meeting Time: First Wednesdays at 6:00 p.m. For more info, contact Min. Shunte Jordan, 205-600-6144.
Women at the Well Missionaries
Women at the Well Missionaries
Poetry & Writing Group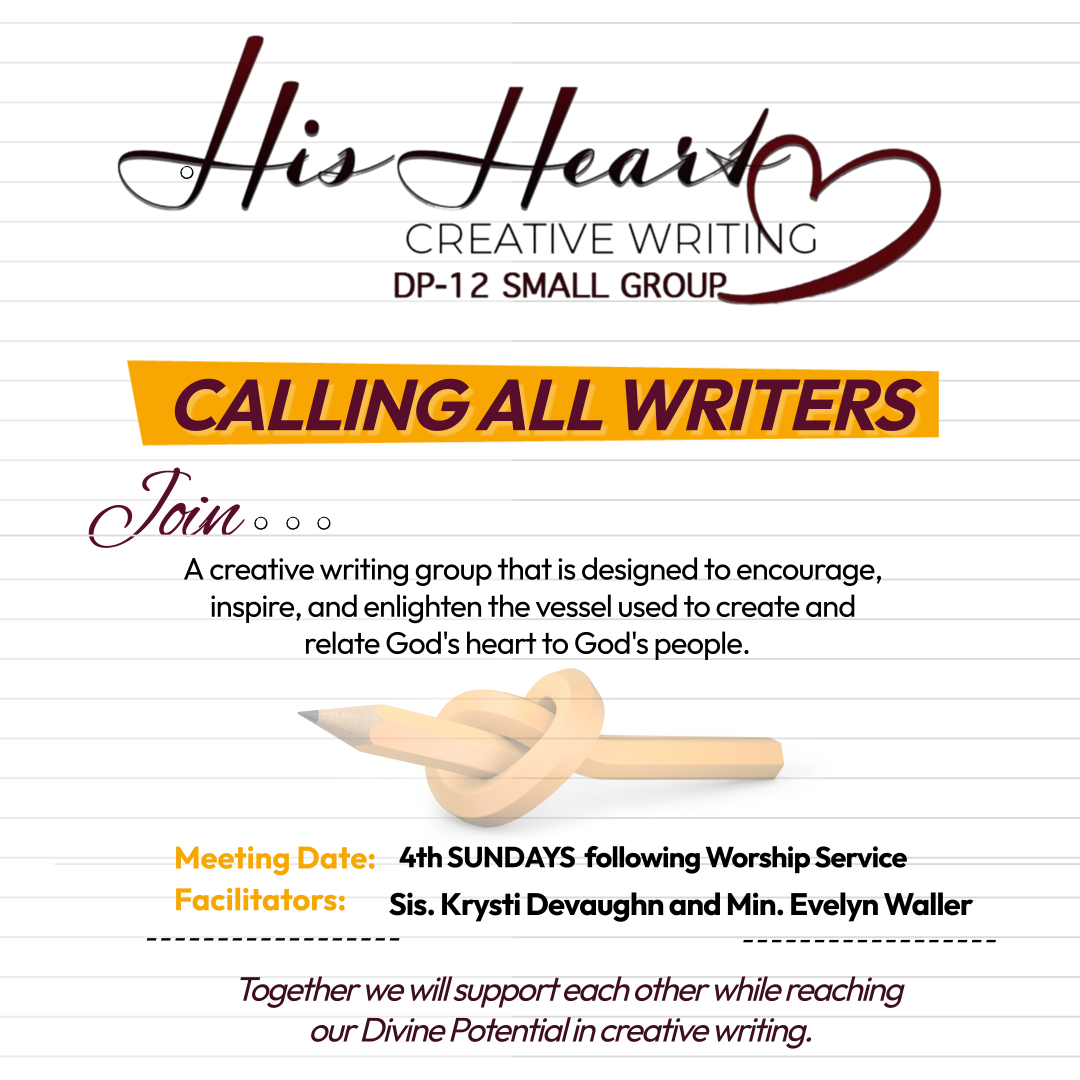 Meets 4th Sundays after Worship Service. Facilitators: Sis.  Krysti DeVaughn & Min. Evelyn Waller.
Psalm 91 Support Group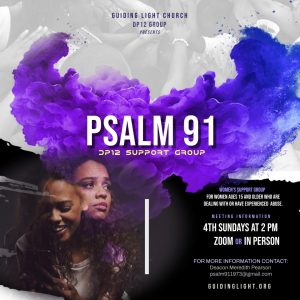 Fishing Ladies of the Light
Fishing Ladies of the Light
Wednesday Study Group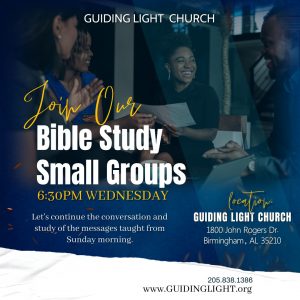 To promote further study and group discussion of each Sunday's message. Those who attend are broken into small groups that will be facilitated by a minister of GLC. They will encourage group discussion from topics related to the previous Sundays message. It's a form of review, discussion and perspectives as we each share from our own experiences. Classes are Wednesdays 6:30 p.m. to 7:30 p.m.
Game Stop